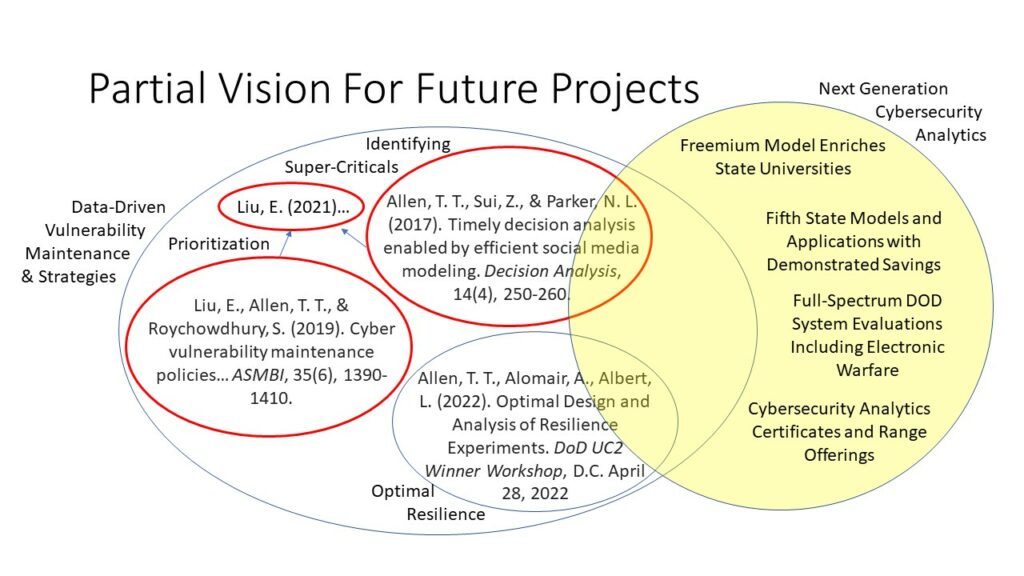 Leading Cyber Security Research in Ohio
SEAL is a leading organization for cyber security research in Ohio, focused on two main research and application areas.
We conduct two main types of research and applications relating to cyber security. The first is our attempt to support vulnerability management, which is equivalent to maintaining computers like other equipment to reduce losses.
Support identifying the recent vulnerabilities likely to have exploits, making them extra dangerous since they likely have not been patched or remediated (i.e., the "super-criticals"). We seek to provide this intelligence in a useful form behind our login page (not ready yet).
Predicting the vulnerabilities not available in scan data with various scenarios about information availability (i.e., the "dark hosts").
Assembling the information into economic and other sensemaking models. Control systems relating to Partially Observable Markov Decision Processes and Bayesian Reinforcement Learning are relevant.
The second main subject relates to planning sets of attack and defense exercises to generate optimized decision options. These can be game equilibria or resilient preparation and recovery approaches. The key is to use efficient experimental planning, modeling, and the appropriate type of decision support modeling.